Whoopsie!

It's looking like you may have taken a wrong turn.
Don't worry...it happens to the best of us.
Return to Home Page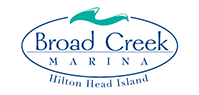 We welcome your calls and emails, questions and visits, and we promise your short or long-term stay at Broad Creek Marina will be a true sample of
Southern Low Country Hospitality
.
CALL 843-681-DOCK (3625) OR
Send Us an Email